Barbara Belle
is a
character
in the Sims Social who will give your Sim
quests
. She also appears in a dialog box when you run out of energy, offering you the chance to spend
SimCash
to buy energy refills. Your Sim cannot directly interact with her.
Description
Barbara Belle can often be seen working out at the Littlehaven gym, or jogging around the park in her ankle weights. A former Sim-Fast slimmer of the year, she is now a leading amateur athlete and three-time winner of the gruelling Iron-Sim Triathlon competition.
Quests
Barbara Belle gives the following quests:
More Pictures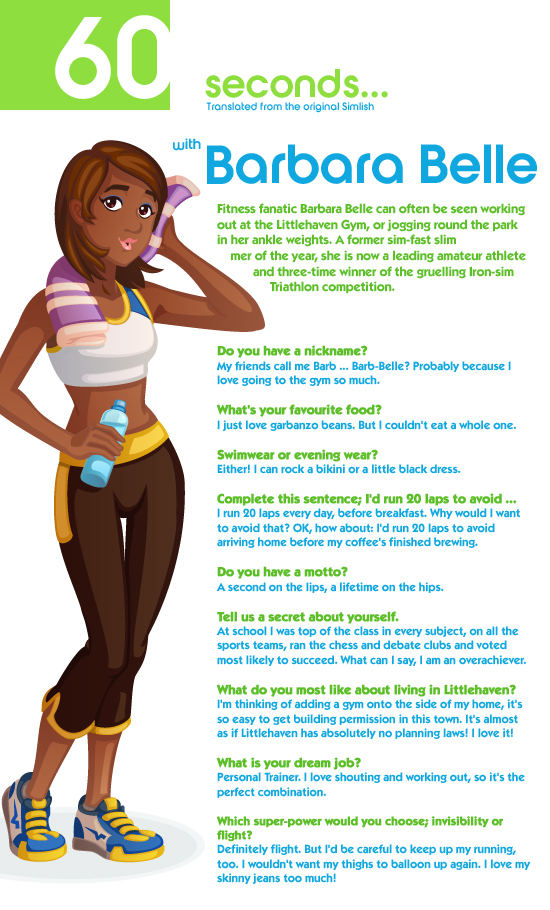 Ad blocker interference detected!
Wikia is a free-to-use site that makes money from advertising. We have a modified experience for viewers using ad blockers

Wikia is not accessible if you've made further modifications. Remove the custom ad blocker rule(s) and the page will load as expected.